PUBLIC SHOW INFORMATION: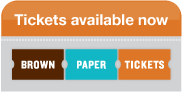 Introduction
The FLHS planetarium currently has a Spitz A3P star projector  under a 22 foot diameter fiberglass dome with a 30 seat capacity.  We have also implimented a full dome projection solution utilizing an HD multimedia projector and a spherical mirror.  The idea came from the work of Paul Bourke which can be reviewed here:  http://paulbourke.net/miscellaneous/domemirror/
We have free and licensed fulldome content from many providers.  Below is an overview of our sponsors and content vendors.
| | | |
| --- | --- | --- |
| Brittish Fulldome Institute | e-Planetarium | Lochness |
|   | |   |
|   |   |   |
This planetarium has received  worldwide recognition by being a member of the International Planetarium Society.  Fair Lawn High School sits among the worlds biggest planetariums in countries around the world. (IPS Directory)
We are still seeking funding for upgrades to our cove lighting system and our projector.  Contact the planetarium director if you wish to help out with donations.
Programs
FLHS currently offers Asrtonomy CP as an elective course where the planetarium is utilized as a resource on a regular basis.
We operate programs for the school district and sometimes can accommodate outside groups for a fee.  If intersted in visiting please contact our Planetarium Director, Mr. Andrew Temme
History and Timeline
On October 4th 1957 the Russians Launched (Sputnik 1), the first ever satellite to orbit the earth.  Then on November 3rd 1957 they launched (Sputnik 2), the first to carry a living animal, a dog named Laika.  These events began the "space race" between the United States and Russia.  In 1960 Science Department Chair, Mr. Andrew Lukac along with superintendant James Kimmel became involved in a nation-wide program to bring the space age to the classroom.  Winning a grant from the National Defense Education Act the district was able to purchase the planetarium equipment. (see School System Buys Planetarium)and (Students have a Heavenly Time).
Between 1960 and 1961 Mr. Lukac was engaged with the set up of the planetarium which was first housed on the stage at the Memorial Junior High School.   The original planetarium, one of the first Spitz A1 models, remained at this school on a temporary basis until the system was dissassembled and transported to a permanent locaiton.  In 1964 It was then erected at the former Lincoln School in Columbia Heights, Fair Lawn where it remained until 1981.  The set up was then put in storage for one year.  At the urging of then Science Supervisor Dr. Kathryn Taylor, the planetarium projector and dome were then moved to its current location in 1982 on the stage of the multipurpose room now known as the A-gym at the Fair Lawn High School. (see: New Astronomy Center) The stage was then closed off from the Gym with a permanent wall when the B gym was built.  The planetarium now sits in a room that supports seating for 30 in a circular configuration as well as an area for desks and counters with planetary models on display.  Our walls are filled with informative and instructional astronomical pictures, posters, sky maps, and data charts.  Display cabinets house rocks and minerals as well as asteroids and moon rocks.  Much of our program equipment and instructional manipulatives are housed within these cabinets as well. 
Mr. Lukac worked with the planetrium since 1960 at each location and spent the last 10 years of his career as planetarium director at FLHS.  Mr. Lukac retired in 1992 when a student award for excellence in earth and space science was created in his honor.  (see: Fair Lawn is Losing a Hero) To this day The Andrew J. Lukac award remains on display in the planetarium honoring the annually recognized science students.  Over his carreer Mr. Lukac ran public school astronomy programs as well as programs for the gifted child society and others.  Of special interst, Mr. Lukac,  along with some of his peers and students was invited to see first hand the launch of Apollo 13 in April of 1970.  (See "One Small Step and the group photo)
In 1982 Mr. Anthony Villano designed and developed the high school astronomy curriculum.  ( see Reaching for the Stars for a pic of Villano in 1982) He instructed the high school students from this time until 1990 when he also took over the elementary planetarium program.  Mr Villano was on the executive board of the Middle Atlantic Plantetarium Society (MAPS) as treasurer from 2000 - 2006.   Mr. Villano  instructed students in astronomy until his retirement in 2006.
For 4 years the planetarium and its programs were facilitated by Mr. Troy Knudsen who redeveloped the elementary programs for the 2nd and 4th grades.  Elementary students within the district continue to take field trips to the high school to see the stars, planets, and more.  In addition, under Mr. Knudsen's watch,  the room was repianted a flat black color and display cabinets were installed.
In  2010 the role of planetarium director was honored to Mr. Andrew Temme.  Mr. Temme has a B.S. in Earth And Space Science and an M.S. in Educational technology. In March of 2011 in cooperation with the Fair Lawn Amature Radio club, Mr. Temme helped to organize a schoolwide assembly to communicate with the International Space Station astronauts.  (See: Students Connect with Astronaut in Space)  SInce then it was Mr. Temme's intention to take the planetarium to the next level, joining the ranks of institutions like the Museum of Natural History, the Franklin Institute,  and the Smithsonion.    Keeping the classic Spitz A3P star projector, he has added to the theater a full dome high definition digital projector.  The new system is powered by an iMac© compter and an HD Epson© TH1060 Projector utilizing a front surface convex spherical mirror.  The front surface mirror was donated in part by the Fair Lawn Sunrise  Rotary in January 2013 led by its president, Mr. Anthony Villano.  This system is now projecting high definition images/multimedia into the dome filling almost 360 degrees of it.  Also added was a 5.2 Surround Sound audio system.  This has created a very animated and realistic immersive environment for the students.  Mr Temme currently teaches the Astronomy elective course at Fair Lawn High.  He also facilitates field trips for the 1st, 2nd and 5th grades of all 5 elementary schools in the district.  The 2 middle schools' 7th graders also attend annual trips to the facility.  Star shows are run for the district's childcare program during space week and for the Bridges I and II special education programs.  In addition to an annual lunchtime openhouse for any student at the high school, lessons / presentations are also offered to variuous classes throughout the school year. September 2014 marked the beginnnig of Mr. Temme's 5th year directing the planatarium programs.
On April 9th 2014 Mr. Durso and Mr. Temme along with the Science National Honor Society hosted a planetarium open house that brought together all of the planetarium directors since its beginning.  See: Planetarium Show in Fair Lawn Features Reunion of its Directors.  Since then Mr. Temme has been certified by NASA to handle moon rocks and meteorites through its Lunar and Meteorite Disk program.  
by Andrew Temme